The Strategic HR Academy provides capability development for HR practitioners and teams. It focuses on the opportunities provided by a more strategic perspective to managing, developing and organising people and work, applied to different topics, from performance management to organisation design; and employee experience to strategic business partnering.
All programmes are delivered by Jon Ingham – a recognised thought leader in HR and co-author with Dave Ulrich.
Programmes are based on the one-day training sessions delivered in-person by Jon prior to the pandemic, suitably updated for today's changed and changing world. However, unconstrained by a short training day, these now offer more content (about 10 hours per course). They are also delivered using a flipped approach to take advantage of digital technology, meaning that you can study flexibly in your own time, regardless of where in the world you are based. And there is also more time available for discussion, Q&A, and considering application of the course content to your own organisation.
Content is provided in courses, which you can purchase and study on your own at any time if you don't want the additional social learning support of a study group.
These study groups provide the opportunity to progress through a course in a small cohort with other HR practitioners enabling discussion and Q&A etc. This is mainly enabled by ongoing asynchronous chat, but this is also supported by regular online calls, held at the times that will be most convenient for most participants, and recorded for those who are not able to attend them.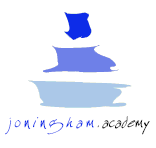 Login
Accessing this course requires a login. Please enter your credentials below!