Rationale
Organisational culture has never been so important as it is now. However, use of the word 'culture' has never been so problematic. The term is now so overused, misused and abused that it is often better to avoid using it altogether. However, the things we are referring to when we talk about culture do often need to be diagnosed, supported and often, changed. Learn how to ensure the effectiveness of your organisation by intervening appropriately across the varied lenses provided by the emergent property we call 'culture'.
Course Description
Changing culture effectively depends first of all on understanding what needs to be changed. The Academy's Culture Change course therefore focuses first of all on developing a thorough understanding of the different definitions of culture and when the various perspectives may each be most useful. This understanding is supported by a review of recent case studies, eg why did Boeing get into trouble with safety (737 Max) or Uber with misogyny? We review what these and other cases tell us about maintaining an effective culture and changing aspects that don't support this.
Key Topics
Defining culture – definitions, precedents, antecedents, links to capabilities, experience, brand, etc
Case studies to help examine different ways of looking at culture, and when different definitions are more or less helpful to change depending on context
Setting the organisational basis for culture by investing in organisation capabilities, principles, value, and other organisation elements that a company has some control over
Co-creating culture with employees – intervening in organisational conversations to impact the way that people think and act
Measuring and reporting on culture internally and externally – helping others understand the value that has been created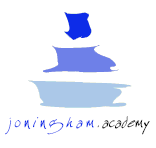 Login
Accessing this course requires a login. Please enter your credentials below!