Course Rationale
Moving beyond the pandemic we find we are at the beginning of the 4th Industrial Revolution in which digital technologies are predicted to change the nature of societies and economies. Business models are being increasingly disrupted and the world of working is expected to be fundamentally transformed as well. This means that the HR profession is about to embark on its most radical ever evolution, or potentially revolution.
Digital business and hence digital HR are the biggest factors changing organisations and the way people work. These changes are also happening quickly. Proactive HR teams and practitioners will want to understand what these changes will involve. Many of the takeaways of this training will therefore be important rather than urgent – involving things to start planning for or doing now, but which will pay back over the longer (but not that long) term.
Particular attention will be paid to the radical changes in the types and numbers of jobs which researchers predict will be needed in the future of work, as well as the increasingly diverse alternative ways of contributing to an organisation. We will also review anticipated changes in the workforce and how workers' new expectations will require a greater and better focus on employee experience. Attention will also be paid to the ways in which HR will need to manage the disruption that digital business will bring and how this will require a more people-centric, collaborative approach to change if organisations are going to navigate the digital revolution successfully.
Course Description
Attend this training to review the changes HR needs to manage the disruption digital business brings which will require a more people-centric, collaborative approach to change if organisations are going to navigate beyond the pandemic successfully. Examine the opportunities provided by digital technologies, not just in the service centre, but also to increase the effectiveness of specialists and business partners, or people working in similar, strategic roles.Through leveraging these opportunities, HR can substantially increase its credibility and contribution, and the impact it has on the organisation it works within. Many of the topics to be covered can have immediate application.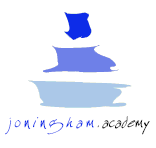 Login
Accessing this course requires a login. Please enter your credentials below!