Course Rationale
Employee experience is clearly being over hyped at the moment and it is important to recognise this should not be the whole focus of a strategic HR practitioner or team – in particular, organisations still need to produce outcomes linked to business needs.
However, employee, worker, candidate and alumni experiences do play an increasingly important role – helping people get work done, improve their productivity and support their customers, etc, adding and creating new value for the business they work within. People experience is particularly important for businesses taking a people first perspective, providing a way to help employees meet their own needs through their experience of work as well as supporting achievement of business objectives. In either of these situations, HR has a major opportunity to ensure people experience is seen as compelling and enables effective performance, both outcomes supporting and enabling business success.
Course Description
'The Employee Experience to Create and Share Value' course explains what a focus on experience can provide for HR and the rest of a business, as well as what it fails to deliver, and why it should be built on firm strategic foundations. The course also reviews key opportunities to improve experience, including persona development and journey mapping, the use of technologies for informing and listening to people about their experience, as well as opportunities to design the whole organisation to help employees be their best selves, optimising their individual and group contributions.
Key Course Topics
Experience vs satisfaction in the digital age including gamification
Transforming organisational culture
Mapping employee journeys including developing and using current an future personas
Organisation design which optimises individual and group contributions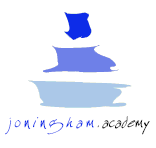 Login
Accessing this course requires a login. Please enter your credentials below!