Rationale
We live in an age of paradox. Covid 19 has been particularly paradoxical – in one sense changing everything, yet at the same time, not really changing anything that important at all. We are still working mainly in the way we used to before the pandemic, just undertaking more of our activities remotely. But geographic distribution is not the same as organisational distribution (which, as I suggested in my 2017 book, 'The Social Organization', is what is really required). In the main, therefore, Covid has just accelerated a number of existing trends, including digital transformation, agile working and employee experience, etc.
This acceleration, without any real transformation, means that there is a growing gap between how organisations and people management practices are currently designed and what is really needed, given changing demands for business effectiveness and innovation, as well as for employee fulfilment.
Closing this gap is not just about planning an effective approach to hybrid working. Instead, designing this approach needs to be informed by bigger questions relating to what you want the nature of your organisation to be, and how you want it to work in providing a compelling experience for employees whilst optimising business results.
Description
Answering the bigger questions referred to above need not be a hugely complex or time-consuming process, and this new course from the Strategic HR Academy, '2022/23 Strategic Priorities', will guide you through the key requirements to develop better fit approaches to lead and transform your organisation through your HR activities.
Key topics
Identifying outcomes, principles and expectations for your organisation
Designing best fit organisation, management and HR activities to meet these objectives
Supporting transformation through culture change and improved HR capabilities
Discussing opportunities with other HR practitioners
Understanding which other Academy programmes may also support your own development and your organisation's transformation.
Co-create a vision for organisational transformation
Develop a more people-centric focus
Clarify how you intend your organisation to work
Plan to update your HR activities
Embed change in the organisation's culture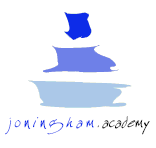 Login
Accessing this course requires a login. Please enter your credentials below!