Course Rationale
Many companies have increased their focus on wellbeing during the pandemic, realising that their very existence depended on treating people well, and helping them appropriately, as we all work through the current disruption. However, we now need to harness this perspective and use it not just for operational necessity, but also strategic success.
HR has traditionally focused on the capabilities provided by people – their skills, diversity, engagement, etc. However, this approach generally treats people as a resource, only available to do an organisation's work. Even a focus on human capital (seeing people as providers of the human capital that can drive an organisation's performance) still approaches people from the perspective of the business.
Course description
What today's context requires is a complete shift in perspective, putting people first and building the future of our businesses around our people's needs. This course explores how HR can ensure everyone can be their best selves, optimising their contribution, creativity and co-operation with other people, as the basis for their organisation's success. Wellbeing lies at the heart of this approach. Unless people are supported physically and mentally, are connected effectively, and are able to focus on their work rather than their own problems, no approach to people management is going to enjoy much success.
Key course topics
Wellbeing as the main basis for individual fulfilment and organisational performance
Changing to a human approach that puts people and their wellbeing first
Key strategic and sustainable approaches to boost wellbeing
Managing stress and boosting resilience to inform future black swan events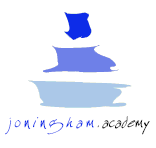 Login
Accessing this course requires a login. Please enter your credentials below!