Course Rationale
While many HR functions have recently improved the management and development of their talent, organisation design has often received less attention. Academics including Dave Ulrich and Ed Lawler have recently suggested that HR may be placing too much emphasis on talent management at the expense of ensuring that talent is working in an effective organisation. Many businesses are now starting to realise that efforts to improve the capability and engagement of their talent will have limited impact unless the organisational context provides talent with the opportunity to contribute towards business objectives and to use their potential.
Course Description
This course examines how each of the areas of organisation design are currently being influenced by changes in the business environment, workforce requirements and other factors and how these are likely to affect organisations in the future. This includes the development of emerging models using platforms and blockchain to support distributed autonomous organisations.
The course reviews tools and approaches for developing appropriate and effective organisation structures, designing business processes, managing culture change and leveraging organisational knowledge. We look at traditional organisation forms, including functions and horizontal teams, and newer forms including communities, networks and ecosystems. We will also consider other organisation options and forms you may have come across, such as Teal, Holacracy, Agile, etc.
Attend this course to learn how selecting from and tailoring organisation design options provides business leaders the best possible opportunity to implement their business strategies while also providing a conducive environment for employees and teams to maximise their contribution. Review the processes involved in selecting and implementing a new design.
Key Course Topics
The need for holistic and best fit design.
Changes in business requirements leading to new organisation models and other options and the opportunities for melding these on top of traditional designs.
Effective approaches for choosing and implementing an optimal organisation architecture for your own business.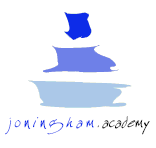 Login
Accessing this course requires a login. Please enter your credentials below!