Course Rationale
The need for HR to be more strategic has been talked about for over 20 years now so it is no wonder that there is often a tendency to dismiss the idea of strategic HR. However, understanding what being strategic means, and being able to act in a way which delivers this, is still really important. In addition, it has become increasingly clear both what strategic HR involves and that it is not what many people think. Whilst HR has many urgent, transactional priorities right now, this is actually a great time to think more strategically too.
Firstly, although we need to continue engaging with people and helping to manage the workforce differently, we can also often do this in a way which provides more transformational opportunities. Remote working is the most obvious example. Many people are now communicating with their organisations using digital technologies, but they are still doing this in a centralised way. There is a compelling need to support people and our businesses by moving towards a more distributed approach in which people are able to engage outside of their traditional functions and divisions to increase their performance and broaden their contributions.
Secondly, we can also use this time to prepare for a more strategic focus once we have passed through the current crisis. Whether we are looking at our employer brands, the way we organise our people, our performance management processes or reward practices, or the way the HR organisation partners with our business colleagues, there are really substantial benefits to be gained from acting more strategically. We can prepare to transform our approaches in all of these areas now.
Course Description
This course is designed to help HR capture its strategic opportunities. It is the most conceptual course in the Academy and in many ways acts as an optional foundation for all the other courses. As it is hoped that a high proportion of Academy members will take this course, the training is supported by an ongoing study forum rather than a shorter-term, cohort based study group. Reflecting both the importance and conceptual nature of this course, and the lack of a study group, the course is priced at half the cost of the other courses.
Key Course Topics
How HR can be more strategic and why the prevailing idea about this topic condemns HR to remain a support function
Why HR deserves to be seen as the main driver of competitive success
Two key tools for identifying the strategic value HR can provide, ensuring that we optimise our contribution.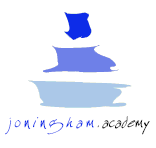 Login
Accessing this course requires a login. Please enter your credentials below!