Course Rationale
HR transformation, whether based on the 'Ulrich model' or something else, often has two key drivers. The first driver is cost reduction and this is always going to be important. However, it is the second driver, becoming more strategic and creating more value, which offers more potential for HR to take a driving seat within its business, and for creating a more compelling and more human business organisation. Doing this nearly always provides a bigger impact on firm profitability than reducing HR costs.
Course Description
This training focuses on transforming HR to put more focus on creating value. Dave Ulrich explains that this will generally involve three things. The first is the approach of business partnering, getting closer to and having more impact on the business. The second is the role of strategic partnering, aligning HR activities with business needs in order to transform the success of the organisation. And the third is the job of the embedded HR business partner. The jobs of the specialists within the centres of excellence are important enablers for business and strategic partnering too, but are also simpler and more straight forward to get right.
Therefore, whilst the training is focusing on the Ulrich model, most attention will be paid to the job of the business partner, and in particular, the idea of a fully fledged business partner, which participants can use to compare against their own role, or the role of embedded business partners within their own organisation.
However, the training will also look beyond the Ulrich model, suggesting a new potential archetype, the melded network HR model. But even this is just another best practice model. What really makes the difference to business partnering, particularly when focusing on its strategic impact, is moving from best practice to best fit.
The training will therefore review best fit opportunities to develop new HR structures, processes, cultures, HR practitioner skills, and client relationships. It will also review the opportunities provided by digital technologies, not just in the service centre, but also to increase the effectiveness of specialists and business partners, or people working in similar, strategic roles.
Through leveraging these opportunities, HR can substantially increase its credibility and contribution, and the impact it has on the organisation it works within.
Course Key Topics
HR as a Business Partner
Structuring HR to enable the business strategy
Taking broader HR action including enablers for an effective HR organisation
Developing a strategy to transform HR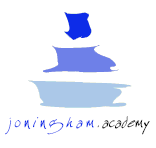 Login
Accessing this course requires a login. Please enter your credentials below!