Course Rationale 
Organising people to undertake work is just as, if not more important than managing and developing them. Business process design is a skill which is rarely taught to HR professionals which is a shame as business process design is the fundamental building block of good organisation design. Importantly, good process design involves much more than just process mapping. Too many organisation restructures just move jobs and reporting lines around the organisation but fail to change anything fundamental about the business (a bit like moving the deckchairs on the Titanic). 
Course Description
Understanding how effective processes can be created allows HR to facilitate the development of better processes with their business teams, and also enables HR to improve its own processes. We therefore look at the role of process design within broader transformation, look at setting good objectives, and how process design informs job design through the use of RACI analysis and the identification of competencies etc.
Whilst the methodology can be used in a fairly transactional way, for example, to map out existing processes to support greater self service, the main focus of the course is on deeper re-engineering. Research suggests that businesses are becoming more bureaucratic and cumbersome and plenty of opportunities for more radical improvements exist. In addition, artificial intelligence, robots and robotic process automation etc, provide the opportunity for many processes to be performed in much more effective and efficient ways.
This course provides a methodology for business process design and gives participants experience in applying the methodology to one or more of their organisations. We will also consider changes in the organisational environment, such as lean and agile, and how process design itself needs to be adapted within this new context. There are increasing opportunities to undertake processes differently, particularly with new opportunities provided by automation, robotic process automation (RPA), AI, etc.
The course now also contains specific focus on process design during and beyond the coronavirus pandemic crisis, for example, keeping processes simple and enabling them through digital technology, together with giving staff more freedom in how work is undertaken.
Attend this course to better understand how effective processes can be created. Acquire the skill  to facilitate the development of better processes with your business teams as well as  your own HR processes.
Key Course Topics
The need for holistic and best fit design for HR processes.
Effective approaches for implementing process design with your business teams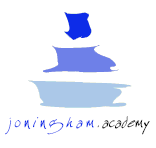 Login
Accessing this course requires a login. Please enter your credentials below!