Course Rationale
Over the last decade, HR has undergone a radical transformation. New insights from neuroscience and behavioural economics and new technologies including social, mobile and cloud are just some of the drivers leading to a new focus on creating an environment in which talent can develop and perform.
For example, there has been a dramatic shift in the focus of talent acquisition, moving from recruitment advertising to sourcing, employer branding and external talent communities. Similarly learning and development has seen a profound shift to extending it beyond training courses to cover app design, content curation and community management. Even performance management is finally being re-engineered with reviews and ratings substantially updated or abolished.
It is clear that in these areas of HR, there has been a revolution, not just an iterative improvement. But what about reward? Well, although there is a lot of talk about the new pay, as yet, there is not that much difference between the new and the old. However there is more that can be done.
Course Description
Build a case for change. Attend this training to review the opportunities to renew reward within a transformed approach to HR and in order to deliver cost savings and improved results in our businesses.
Examine research on the uptake and effectiveness of 'new reward' and linking reward to innovated performance management. Adopt change consultation together with measuring and analysing reward strategies
The course also now contains specific focus on reward transformation required during and post the coronavirus pandemic crisis, including rewards for essential workers, and rewarding remote workers when it might be more difficult to understand their performance levels, and when productivity levels may have declined.
Key Course Topics
Building a business case for change
Insights on increasing effectiveness and responding to rising cost pressures
Opportunities for further transformation
Case studies and examples in best fit alignment
Implementing New Approaches to Reward
trends (eg dropping ratings), instead identify a best fit approach for your own organisation.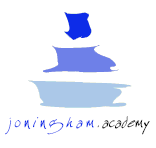 Login
Accessing this course requires a login. Please enter your credentials below!