Course rationale
Employee engagement remains a vital focus for HR departments. However, despite a decade or more's investment in engagement surveys and developing line managers, etc, engagement levels are often still much lower than we would want them.
Is that at least partly because, in many ways, engagement approaches have been fundamentally disengaging? A reason for this might be that engagement has always been defined in terms of the business – that it is something that helps in terms of achieving the company's goals. Therefore, employees are often unsure what is in engagement for them.
A more engaging approach might therefore be to dispense with the idea of engagement, and indeed, in the traditional, one-way focus on organisation's own needs. Instead, we may now need to consider employment from the perspective of the employee, or indeed of anyone working for an organisation, in exchange for pay, benefits, and often their particular idiosyncratic needs.
The recent focus on Employee Experience has taken us a step towards this perspective, but people don't come to work for a good experience. Ensuring they are effectively motivated might therefore mean understanding why people come to work, and responding to these needs.
Course description
Attend this training to understand how people in your business can be enabled and encouraged to perform by first helping them to achieve their own goals. Learn to adopt a people-centric focus which sees employees as whole people rather than just job holders. Tackle the issue that each employee has different needs, and recognise how to develop the experience needed to take account of these, leading to flexible and even personalised services and interactions.
Key course topics
The need and opportunity for people centricity
Personalising the employment deal according to an individual's own needs
Meeting common requirements for meaning, autonomy, learning and positive relationships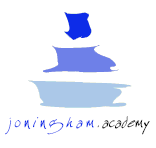 Login
Accessing this course requires a login. Please enter your credentials below!