Course Rationale
More than 20 years on from Dave Ulrich's "HR Champions", developing a partnering approach is still the aspect of HR transformation which many organisations find most difficult to implement. In particular, HR often struggles to make the 'strategic partnering' role real. In many cases, the intended behaviours and impacts of this role never materialise. But there are organisations which are implementing strategic partnering well – it can be done. 
Course Description
Enrol on this course to catch-up with the latest thinking and case examples on strategic partnering. Understand the opportunities for HR Directors, embedded business partners and other HR practitioners to partner with business clients and the range of activities which can be used to create strategic value.
See how concepts and theories can be brought into a highly practical yet very strategic planning tool which HRDs can use for the whole organisation, and business partners for the business areas they are enabling. The tool can also be used together with business clients to co-develop a strategic approach and document this in a simple, agile way which helps HR prioritise activities on a daily basis.
Focusing on measurement and analysis helps HR improve its plans and can also help identify new opportunities for creating strategic value. The course therefore ends with the development of strategic measures and analytics for the agreed plans. Developing these plans and measures will then enable HR's success in its strategic partnering role.
Key Course Topics
Understanding strategic HR.
Developing the strategic partnering role.
Using a simple framework for strategic planning. measurement and analytics
Case studies and use of the planning framework to create strategic value and prioritise activities in participants' organisations.
Linked courses which may interest you:
HR transformation for creating value – looking at the overall business partnering approach, the job of the embedded HRBP and opportunities to transform the HR organisation
Business relationship management skills – capabilities to develop effective partnering relationships with key clients and others
HR project, programme, product and agile management – approaches for maintaining HR processes and undertaking change work.the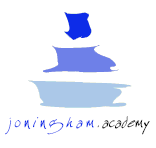 Login
Accessing this course requires a login. Please enter your credentials below!