Work and Job Design programme June 2022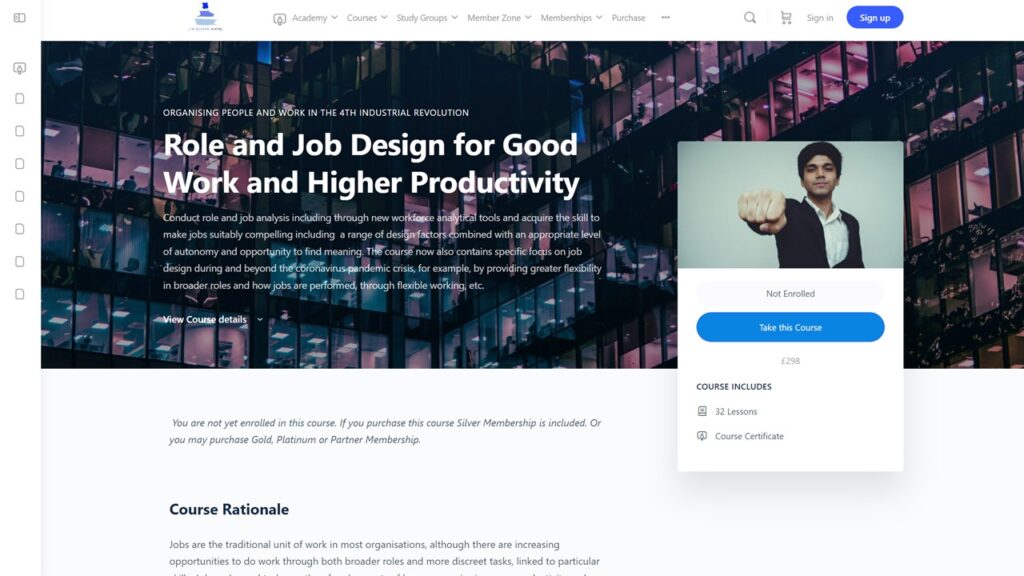 Our next Work and Job Design programme starts on 6 June 2022.
The programme will consist of a small group of HR practitioners going through the Academy's Role and Job Design course together in a chort based study group through to the first week of July 2022.
The course provides about 10 hours of video based content providing all my insights on how organisations can transform reward (as well as why they need to, etc) plus a review and explanation of case studies and emerging best practices. We also look at how organisations can create a best fit approach that supports their own business and workforce needs.
The study group enable people to ask questions of me and each other, and to discuss the content of the course, their own experiences and the needs of their organisation. We'll have a couple of activities to undertake as well.
Most of this is done asynchronously – you can watch the videos in your own time, and contribute to the chat in the study group when it makes sense for you to do so too. We just have four online calls during the programme where we try to get everyone together at the same time. When we don't manage to do this, we record the conversations and make these available for others to catch up.
There is more detail in the programme brochure and the course outline – book for the course and you can then register for the study group too.
I'm also offering a 50% reduction on the price of the programme, reducing this to £149 GBP. Use the coupon code jdjune2022 for this.
.
Jon Ingham
HR and OD Strategist, Trainer, Learning Facilitator at the Jon Ingham Strategic HR Academy