2023 Strategic HR Academy programmes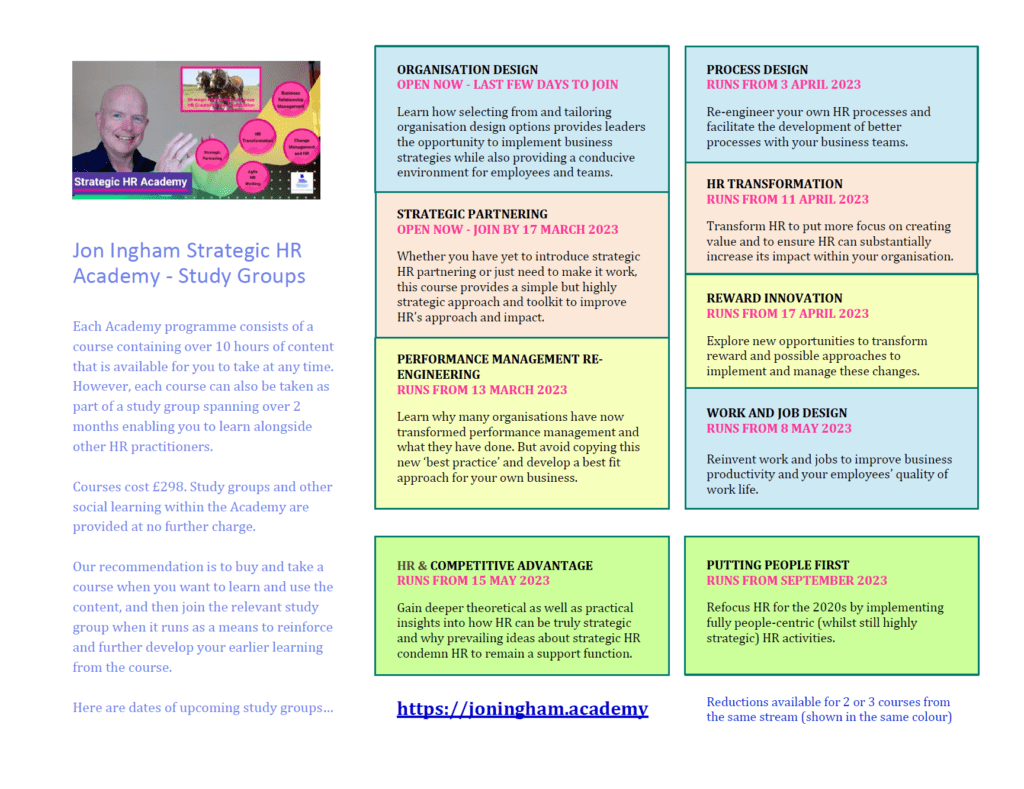 New programmes running in the Strategic HR Academy starting between February and May 2023
Each Academy programme consists of a course containing over 10 hours of content that is available for you to take at any time. However, each course can also be taken as part of a study group spanning over 2 months enabling you to learn alongside other HR practitioners.
Study groups and other social learning within the Academy are provided at no further charge.
Our recommendation is to buy and take a course when you want to learn and use the content, and then join the relevant study group when it runs as a means to reinforce and further develop your earlier learning from the course.
Here are dates of upcoming study groups…
.
Download the programmes brochure here.
.
Get in touch if you'd like to discuss.
.
Jon Ingham
Director, Strategic HR Academy

https://joningham.academy